Roar Offshore at
DiamondHead Beach Resort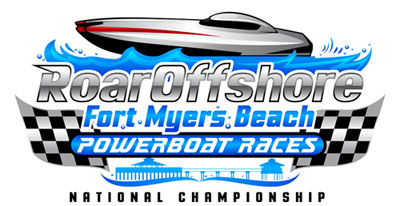 From the loud roar of the boats speeding through the water to the breathtaking views as they zoom on by, there's nothing quite like the energy and excitement of a high-performance boat race. That's why SunStream Hotels & Resorts is proud to announce that we will be presenting the inaugural Roar Offshore OPA National Championship, with DiamondHead Beach Resort as the host hotel for the event. Don't miss this one-of-a-kind, three-day powerboat racing event on Fort Myers Beach.
VIP Event at Cōste Island Cuisine

In addition to exhilarating boat races, the weekend will be filled with exciting events from sunrise to sunset. DiamondHead's restaurant, Cōste Island Cuisine, will be offering a premier race viewing experience for the event. Join us Saturday, October 12 from 11 a.m. to 4:30 p.m. to enjoy an unobstructed view of the race course at the best location to catch the action. Paired with fresh island cuisine, this is the ultimate way to experience Roar Offshore! Reservations are required, visit the link below to secure your table today.
Check out Roar Offshore's official site for a tentative schedule of additional activities.